I added holes on top of the walls in the dungeon that will drop you down to the main level. This is a solution to a bug where using a potion kicks you back, through the wall collision and onto the wall.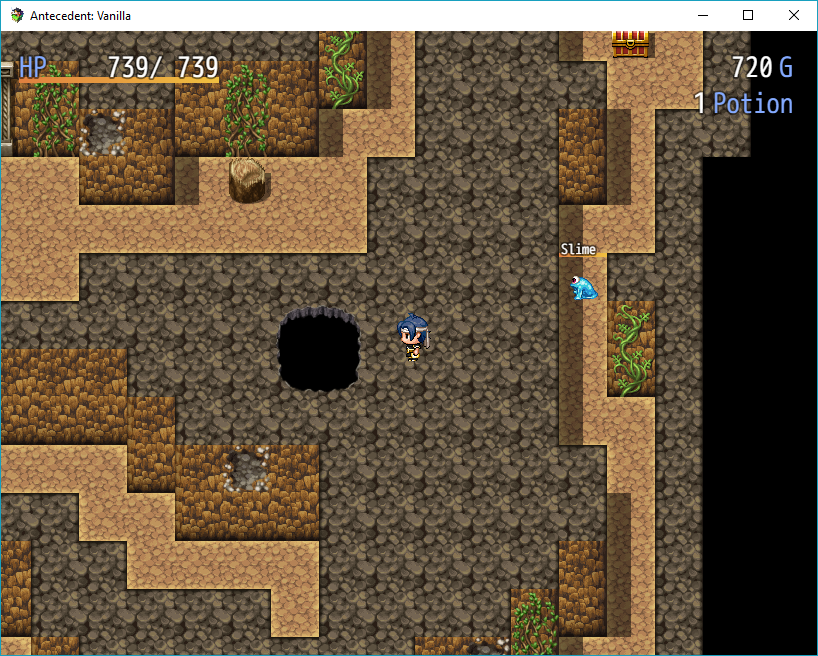 I also added a plugin to display your character's name on the save menu instead of the game title.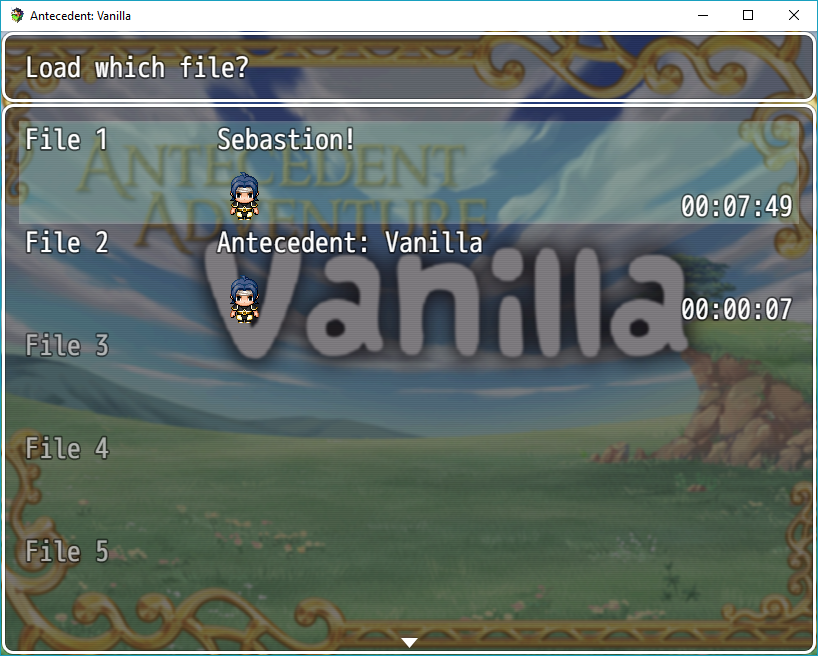 Other changes: Touching the fire will reduce your HP by 1 and I increased Potion drop rate.
Files
Vanilla.zip
Play in browser
Mar 30, 2018